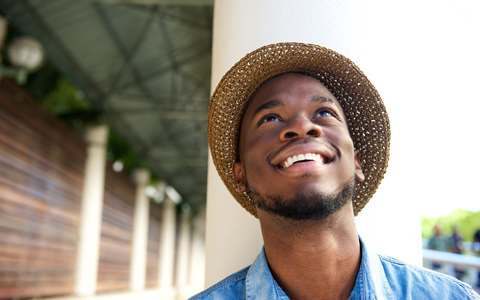 Dr. Della Bella is pleased to provide CEREC technology, which allows him to place beautiful dental restorations in just one patient visit!
CEREC uses an advanced computer program to design a restoration uniquely customized to your smile. It uses solid blocks of ceramic material to manufacture your perfectly fitted dental crown right away.
The Advantages of CEREC
The benefits of CEREC technology include:
No temporary restoration | Leaving the dental office with a temporary restoration can be a frustrating experience. Instead, leave with a permanent and polished restoration that won't slide out of place.
Single-visit placement | Eliminate the time and inconvenience of multiple visits to the dentist. Get it all done at once!
No messy impressions | Many patients are uncomfortable with the gooey, messy impressions of the past. We utilize digital imaging to make your visit easier.
Metal-free | All of our CEREC restorations are metal-free for a more natural aesthetic.
Durable | CEREC utilizes high quality ceramic that is a durable alternative to other types of restorations.
How the CEREC Process Works
How does the single-visit dental crown process work?
Dr. Della Bella will use a camera to take a digital impression of the prepared tooth within seconds.
The image is displayed on a computer, and CAD (Computer-Assisted Design) technology is used to design a restoration based on your smile.
The CEREC machine mills the restoration. Dr. Della Bella will check its fit and color and make sure you are satisfied.
Dr. Della Bella will bond the CEREC crown to the tooth. Most patients leave our office in under 2 hours with a healthier, stronger, and more beautiful smile.
Dr. Della Bella uses CEREC for more than just crowns. CEREC can also produce fillings, inlays, onlays, and veneers.
Our Patients Love CEREC, and So Will You!
Patients enjoy the convenience and aesthetic of CEREC restorations. There are no impressions, no temporaries, and no second appointment. CEREC gives you the highest quality restorative care, so call today!