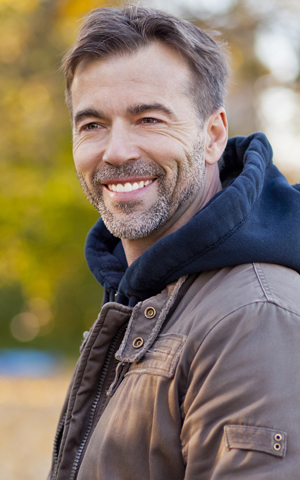 If you are missing a tooth, it may be hard to decide what would be the best option to replace it. One of the quickest and most affordable options for a restoration is a dental bridge. Dr. Della Bella offers a few different types of quality dental bridges to help make your smile look better and function like it's meant to. Our team can help you decide what would be the best option for you.
The Different Types of Dental Bridges
A dental bridge is created to cover missing spaces in your teeth, but unlike a crown or an implant, a bridge uses natural teeth or dental implants as support. We offer the following types of bridges:
Traditional | These are the most common types of bridges offered. A traditional bridge, also known as a three-unit bridge, is made up of two crowns that cover the teeth on either side of the missing tooth, with an artificial tooth placed in between.
Cantilever | Unlike a traditional bridge, a Cantilever bridge uses the support of teeth on only one side of the missing tooth.
Maryland | Though this bridge uses other teeth for support, it does not require that neighboring teeth be covered with a dental crown. A Maryland bridge is made of a metal framework with an artificial tooth at the front of the framework and two metal wings that become bonded to the teeth on either side of the gap.
The Advantages of Dental Bridges
One of the most noticeable advantages of a dental bridge is the improvement in your smile. You will no longer have to worry about a missing tooth and the effect it can have on your appearance! Dental bridges are made to match the color, shape, and size of your natural teeth. They are durable and should allow you to eat the foods you love.
Another advantage of a dental bridge is the lower cost of the procedure compared to other options for replacing missing teeth. It can also take less time to obtain a bridge than another procedure might require, giving you the restoration you need when you need it.
As long as you maintain good oral hygiene habits and visit the dentist regularly, a dental bridge shouldn't need special care.
Learn More
Call Dr. Alexander Della Bella's office to learn more about the process, cost, and benefits of getting a dental bridge to replace your missing tooth or teeth. Our team is happy to help and will guide you through the entire process.