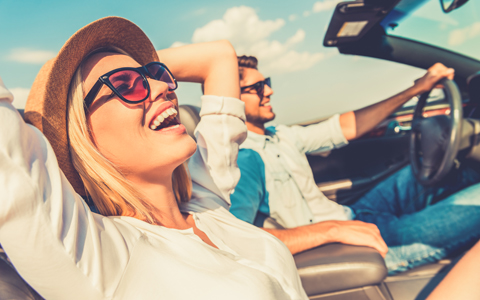 Does getting your teeth straightened seem like too much of a hassle? Are you put off by the thought of metal braces? Invisalign® clear aligners are the perfect option for someone wanting straighter teeth without dealing with braces! Dr. Della Bella can help fit you with this subtle straightening solution in order to create the smile you've always wanted.
What Is the Invisalign System?
Invisalign clear aligners were created to provide a more discreet and comfortable option for people—particularly adults—who want to make improvements on their smile. These aligners are made of a clear, BPA-free plastic and are hardly noticeable to others when being worn.
The aligners are switched out about every two weeks to keep teeth moving in the direction they need to go. Dr. Della Bella will help you come up with a plan for your whole your treatment to ensure you get the smile you want.
Why Should I Choose Invisalign Aligners?
Invisalign aligners are a great option for many people needing to straighten their teeth. These aligners possess the following attributes that make them appealing to many adults and teens:
Removable | No need to worry about eating with braces or trying to navigate around wires to brush and floss your teeth. Invisalign aligners are removable! This makes everyday life a little easier. They should still be worn 20–22 hours a day, so be sure to put them back on once you're done eating or cleaning your teeth.
Low Maintenance | We'll plan out your whole treatment and start you off with a series of aligners to last you weeks. Because of this, you won't have to spend a lot of time in our office for adjustments.
Invisible Braces | Others will notice a change in your smile as it improves, but these aligners will be unnoticeable as you go throughout treatment.
Comfortable | Invisalign aligners are tough enough to straighten your teeth, but they are created with a soft plastic that will keep your gums and mouth feeling great.
Discover the Clear Way to Straighten Your Teeth With Invisalign Aligners
Do you think Invisalign aligners may be right for you? Come visit our team to learn more and to get started on improving your smile. Call us today to set up an appointment.